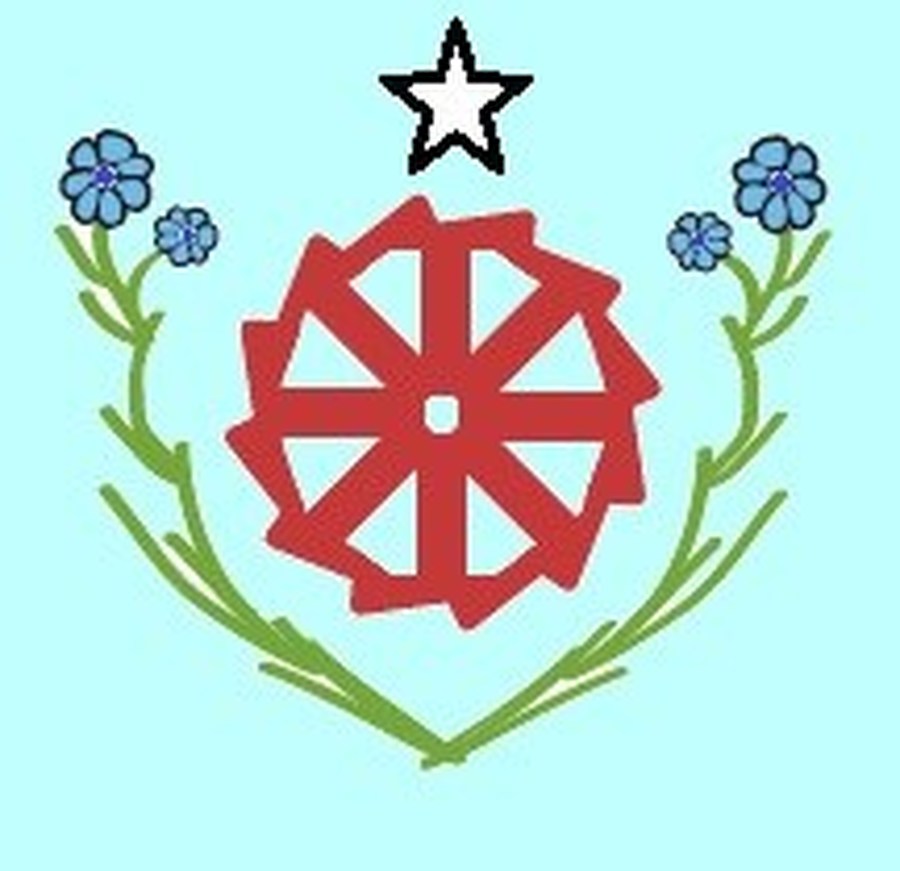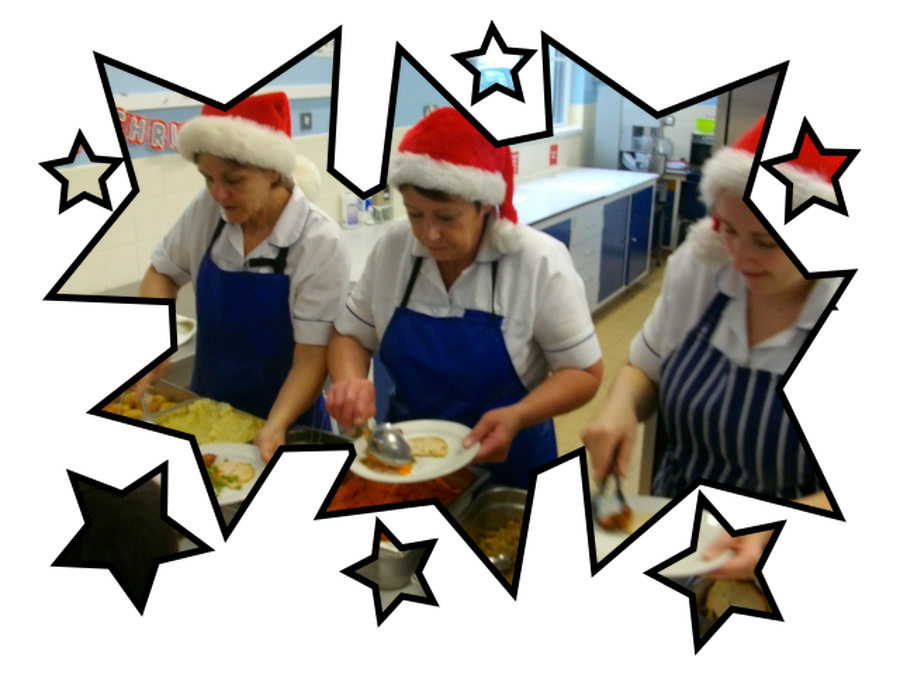 School Meals Kitchen
Our children are most fortunate to have their meals cooked freshly on site in our state of the art kitchen.
Our lovely cook, Louise and her assistant, Jackie do everything in their power to make sure that our children are happy and well fed.
Click here to read the latest issues of DENI's Food in Schools magazine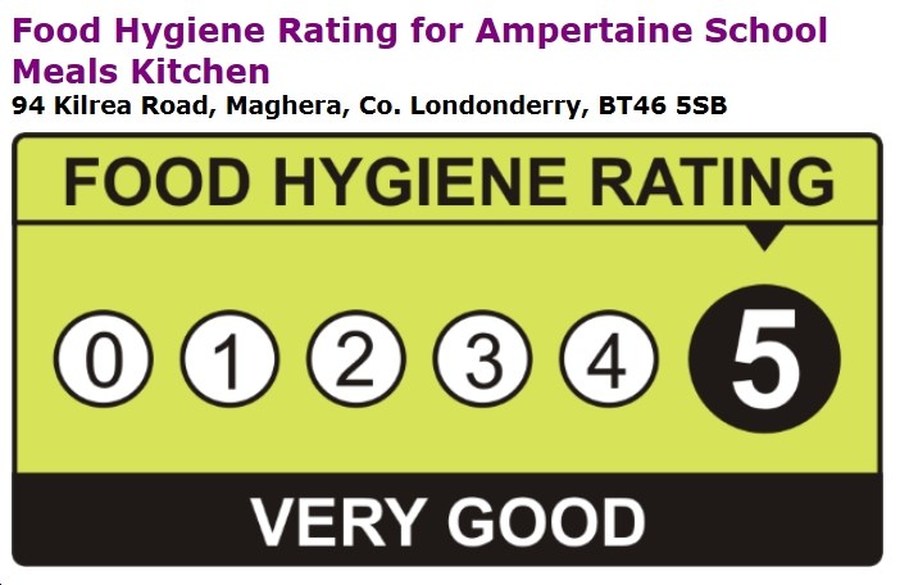 Our current Food Hygiene Rating, assessed by Magherafelt Council is... "5: Very Good"
As from the 2nd September 2021 - school meals remain at a cost of £2.60 per day/£13.00 per week. Please send money into the office on a Monday. Thank You.