Ampertaine Primary School wishes new manager, Tim Sherwood, all the very best for the important work to be done before the summer holidays.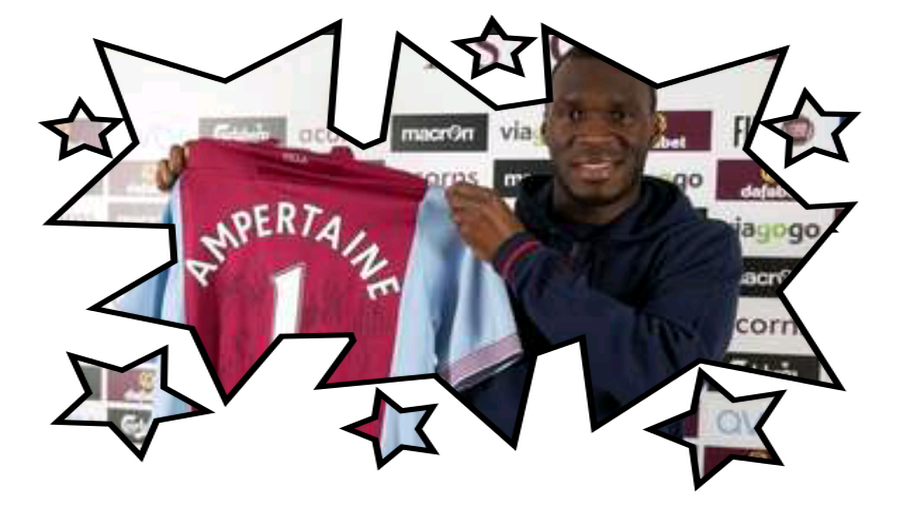 In November Ampertaine Primary School was honoured with the title of
"Official Aston Villa Supporters Club".
The school's 2014 pennant and certification were presented
by Supporters Clubs Co-ordinator, Alan Perrins who had flown to Upperlands to deliver this very special news in person.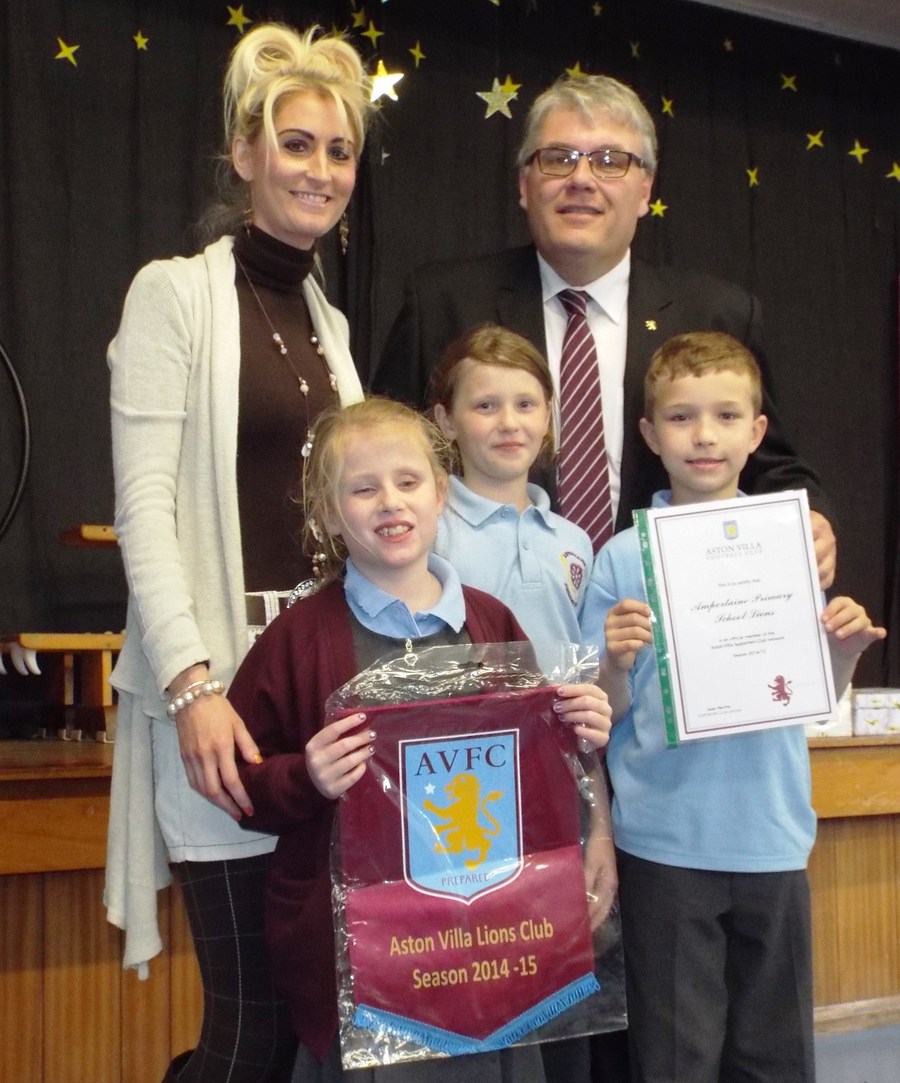 Alan Perrins presents the school's official supporters club pennant to
Mrs. Speers, Grace, Gabby and Callum.
Ampertaine is the only school recognised as an official supporters club.

For lots more Villa news, click on the drop down menu arrow on the Aston Villa tab at the top of any of our web pages.