Scroll down for Newsletter sign-up.
Welcome to the Ampertaine Primary School website. Whoever you are, we hope that you will enjoy your visit and find our pages interesting and useful.
Our small rural school has one hundred and twenty two 5-11 year-old girls and boys whose experiences are designed by 7 teachers, 5 classroom assistants and 1 administrative staff.
We welcome everyone to our school and do all in our power to ensure that children's time with us is safe, enjoyable and fruitful.
Parents, children, residents and business folk rely on us to provide the future drivers of our community... hopefully, your visit will give you some idea of how the ambition, confidence, reliability, integrity and spirit of our youngsters are nurtured and guided.
Latest 2020 - 2021 Events
There are currently no events.
Calendars page(s): 2020 - 2021 >>
Ampertaine kids are Google Internet Legends
Who is Stripes? Find out more on P1's page. Just click on the 'Classes' tab, then P1.
You can click on this CEOP logo to report on-line abuse to police.
Think Carefully!

FRIDAY 24TH JUNE @ 7PM - 9PM
AMPERTAINE CELEBRATES THE QUEEN'S PLATINUM JUBILEE
FABULOUS PLATINUM JUBILEE DISPLAYS
7 Decades of Street Games
Platinum Jubilee Street Party
Special Platinum Jubilee Assembly
Snapshot of some of our Platinum Jubilee celebrations... more to follow!
Ampertaine Primary School celebrating The Daily Mile's 10th Birthday and we were so excited to join this global celebration event! Thousands of schools from around the world completed their Daily Mile on Thursday 28th April to celebrate all the positive benefits that physical activity has on children's health.
FRIENDS OF AMPERTAINE EASTER DRAW
Thank you to everyone who took part in our Easter draws. We have raised the fantastic amount of £850 for our school.
We wish everyone a brilliant Easter and look forward to welcoming everyone back relaxed, recharged and ready for action.
We had such a brilliant time in the snow with all of our friends!
Can you spot the new member of our Ampertaine family?
Arnold the Ampertaine Snowman!
VIRTUAL OPEN DAY
Please click here
If you would like to find out more, visit our school or speak to our principal, please call 028 796 43741 or email info@ampertaineps.maghera.ni.sch.uk
We will always do our best to accommodate you as best we can and as much as current restrictions will allow... please lift the phone and get in touch so you can find out more about Ampertaine's Memorable Learning
PRIMARY ONE ADMISSIONS
FOR CHILDREN BORN BETWEEN 2ND JULY 2017 AND 1ST JULY 2018
Due to current Covid restrictions, we are having an 'online open day'
Please see the information poster below along with our virtual tour visit above
The elves have been quite naughty, we believe in Upperlands this December... thank you for sharing your photos and stories... have a look and see what they've been up to..
Please continue to follow your slots. Slot A 08:30am, Slot B 08:40am and Slot C 08:50am. Thank you for your co operation.
This school year activities 2021/22...
FRIENDS OF AMPERTAINE
CHRISTMAS IPAD DRAW 2021
CHRISTMAS JUMPER DAY 2021
SAVE THE CHILDREN
Please log into Google Classroom or See Saw to watch our whole school Harvest Celebration
ROAD SAFETY and ANTI BULLYING WEEKS activities on special Theme Week newsletter..have a look
As Covid cases begin to rise further in the area, please remember to follow the PHA/EA guidlines below..let's keep each other safe and protected. Thank you.
At 11:11 on 11th November 2011 each class stopped for a minute's silence to honour all who have lost their lives protecting our country. Each class produced beautiful poppy displays which were exhibited on the windows for everyone to see. In November, we remember.
Mathletics award winners this term..
MATHS DAY Assembly:
all dressed up in our maths clothes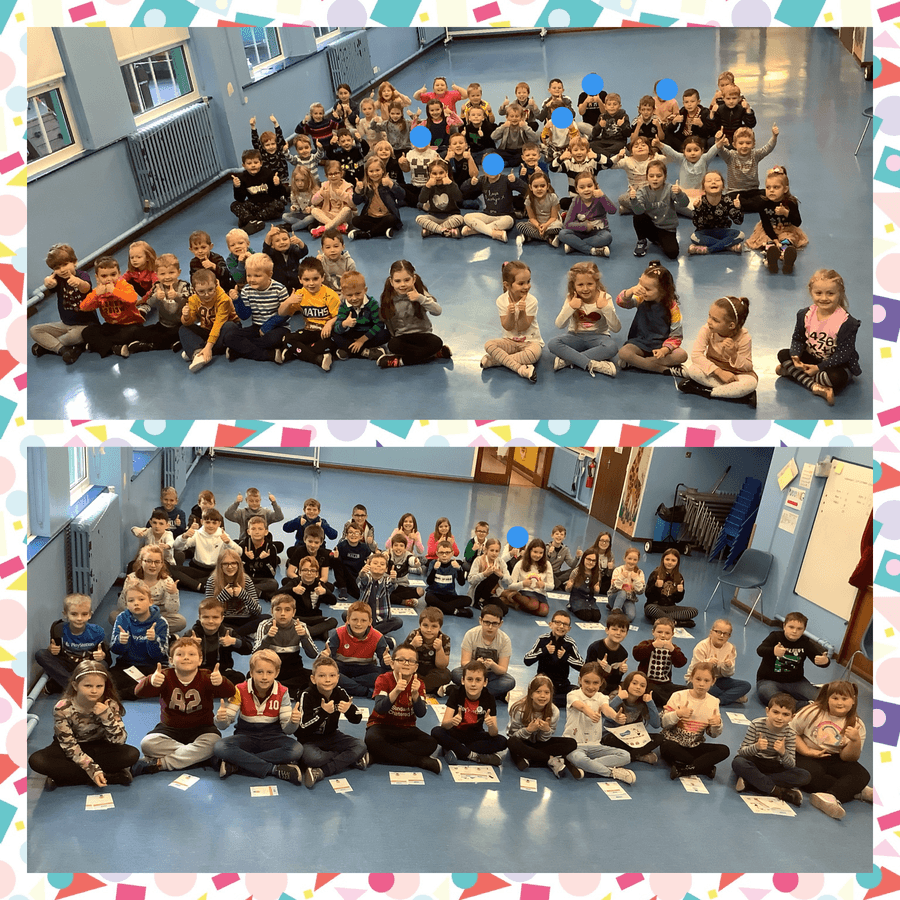 Our Maths Scavenger Hunts...
Our first whole school assembly, outside!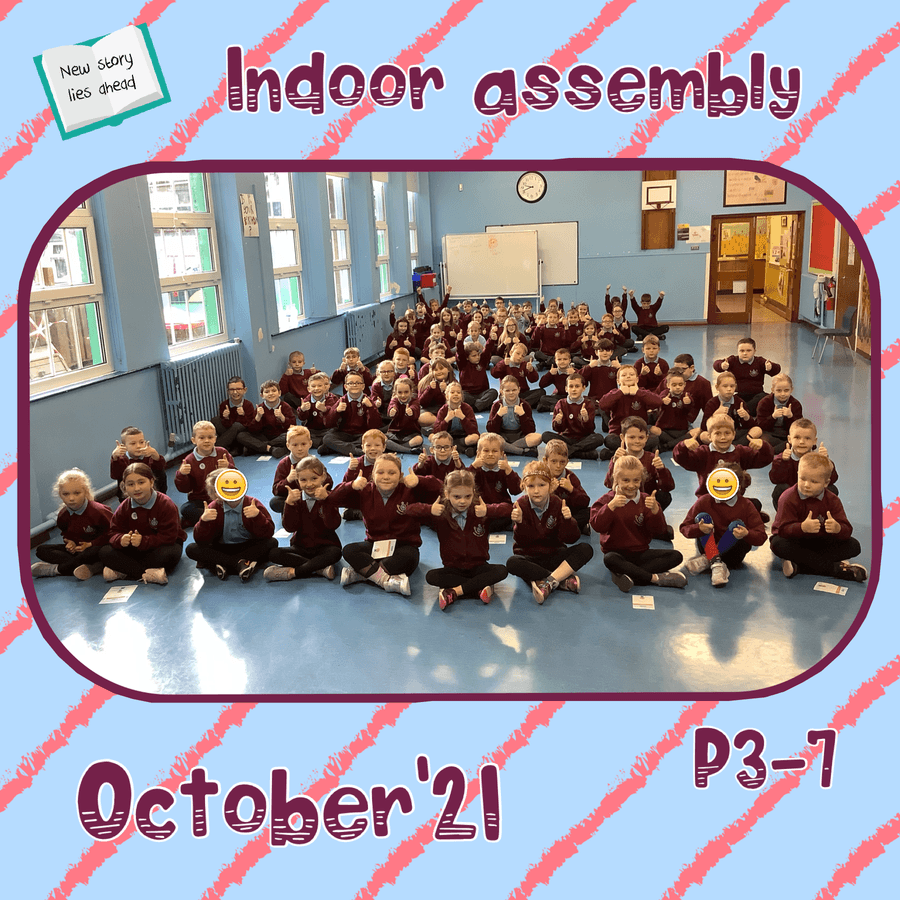 Mathletics awards winners...
Super stars... Very well done!!
Memories from 2020/2021...

FANTASTIC MATHLETICS SPECIAL AWARD WINNERS
Room 1 Doing what they do BEST!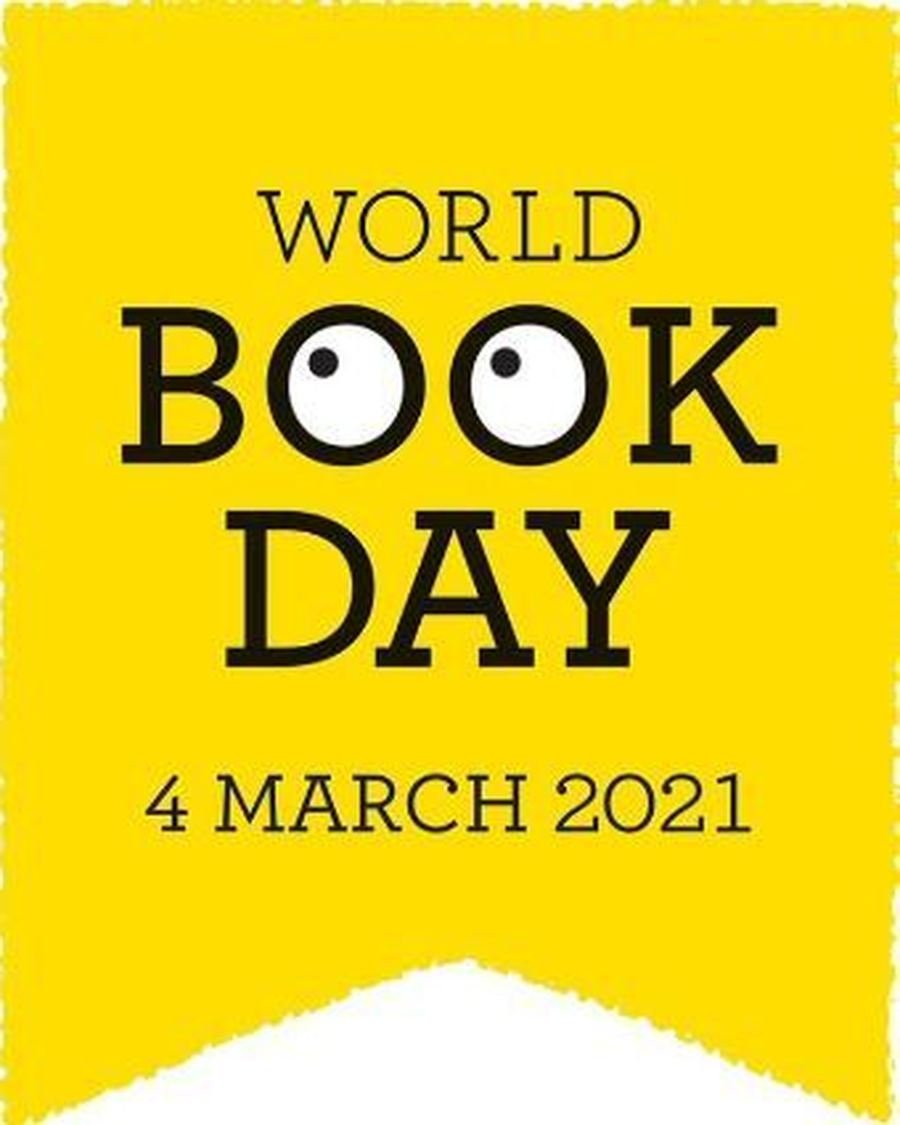 Super Musical Talents from P7 Pupils
Kirsten and Sophie playing Silent Night. Excellent job ladies.
Jack showing us his skills playing Good King Wenceslas.
Friends of Ampertaine Christmas Raffle Result
Congratulations to Kelly Lamont on her Raffle win. Thank you to all who have taken part and entered our prize draw. Thanks to Cloverhill Fuels for their generosity and our super P.T.A for coming up with this great idea.
Save the Children
Christmas Jumper Day
PSNI VISIT
STRANGER DANGER
New one way system now in operation
TOP TIPS TO REMEMBER
1. Please STAY within your time slot.
2. ONLY PARENTS with an appointment in school are permitted to park.
3. Priority MUST be given to vehicles LEAVING the car park.
4. Patience, consideration and team work will assist our new system greatly.
5. Our new system will be under constant review.
6. HEALTH and SAFETY of all remains OUR top priority.
A big thank you to Mrs Logan for creating our super car park video and everyone at A1 Embroidery for the fantastic signage.
Some memories from Lockdown Term 3 2020....
Our P7 leavers enjoyed a very special virtual award ceremony. It was lovely to see all of our P7s before they head off on a new adventure. We will miss them all greatly in Ampertaine and thank them for all that they have brought to our school. Such kind, thoughtful, caring pupils who have been a pleasure to have in our school. Everyone wishes them well and will miss them all so much. A massive thank you to Stephanie, Mrs Wallace, Mrs Phillips and Mr Dillon for all of their hard work to make the day extra special.
NATIONAL SPORTS WEEK STARS
Congratulations to all our Super Sport Stars. We hope you enjoy the brilliant video clip above and thank you to all for sending in your fantastic clips and photos. A BIG thank you to Mrs Penny for creating our amazing video to show case all your sporting talents. It looks like you all had a great time.
AMPERTAINE
CARD CHALLENGE
Thank you for sending in your photos of your creations. It has been lovely to see you all sharing your kindness to others.
We hope you enjoyed delivering them, whether it was posting them, 'what's apping' or 'zooming' them or maybe even hand delivering them while socially distancing!
The thoughtful kind messages have been a real treat to go through and highlights to us all what a great kind hearted thoughtful bunch we have at Super Ampertaine. A fantastic effort.
Such a fantastic effort from you all. We hope you enjoyed creating your amazing AMPERTAINE ROCKS and word has spread fast in our local community! Our ROCKS have been spotted around the village and along the dam walk. Excellent work everyone!
KEEP OUR VILLAGE SPECIAL
An Anti-littering theme to encourage people to keep the village looking inviting and safe for all to use. This competition has been generously sponsored by UCDL in association with Mid Ulster Council. There are four prizes of £10. The four winning entries will be used as posters to put up in the village.
Well done to all who entered the competition an amazing effort by all.
We hope you enjoyed taking part in in our AMPERTAINE WAVE and watching it. A massive thank you to Mrs Logan for gathering all our clips and putting together an amazing video for us all to enjoy. This took hours of work and is greatly appreciated by all. THANKS MRS L!!!!! AMPERTAINE STAR.
Room 1
Toilet Roll Challenge!!!
A MASSIVE THANK YOU TO ALL OF OUR RAINBOW CHALLENGERS... for our brilliant NHS, key and essential workers..THANK YOU!!
#Ampertainerainbowchallenge
A short story which may help to explain things at this present moment and time.
Take care from all at Ampertaine
'Rise & Shine' BREAKFAST CLUB - 8am-8:35am and C.I.A 2pm-5pm operates Monday to Friday Please see Parent section for more info.
GANAWAY P6/7 RESIDENTIAL TRIP
Ten Foundations present their schoolbags to us in assembly.