Scroll down for Newsletter sign-up.
Welcome to the Ampertaine Primary School website. Whoever you are, we hope that you will enjoy your visit and find our pages interesting and useful.
Our small rural school has one hundred and twenty two 5-11 year-old girls and boys whose experiences are designed by 7 teachers, 5 classroom assistants and 1 administrative staff.
We welcome everyone to our school and do all in our power to ensure that children's time with us is safe, enjoyable and fruitful.
Parents, children, residents and business folk rely on us to provide the future drivers of our community... hopefully, your visit will give you some idea of how the ambition, confidence, reliability, integrity and spirit of our youngsters are nurtured and guided.
Latest 2019 - 2020 Events
P.E Room 1, Room 2 and Hall pupils

23

Nov

2020

9:00 am - 3:00 pm

Pupils are to come to school wearing trainers, dressed in their usual school top and jumper/cardigan but with joggers or leggings in either plain or black.

Music lessons

23

Nov

2020

9:30 am - 12:00 pm

P.E Room 1 , Room 2, Room 4 and Mobile Pupils

25

Nov

2020

9:00 am - 3:00 pm

Pupils are to come to school wearing trainers, dressed in their usual school top and jumper/cardigan but with joggers or leggings in either plain or black.

P.E Room 1, Room 2 and Hall pupils

30

Nov

2020

9:00 am - 3:00 pm

Pupils are to come to school wearing trainers, dressed in their usual school top and jumper/cardigan but with joggers or leggings in either plain or black.

Music lessons

30

Nov

2020

9:30 am - 12:00 pm
Ampertaine kids are Google Internet Legends
Who is Stripes? Find out more on P1's page. Just click on the 'Classes' tab, then P1.
You can click on this CEOP logo to report on-line abuse to police.
Think Carefully!

New one way system now in operation
TOP TIPS TO REMEMBER
1. Please STAY within your time slot.
2. ONLY PARENTS with an appointment in school are permitted to park.
3. Priority MUST be given to vehicles LEAVING the car park.
4. Patience, consideration and team work will assist our new system greatly.
5. Our new system will be under constant review.
6. HEALTH and SAFETY of all remains OUR top priority.
A big thank you to Mrs Logan for creating our super car park video and everyone at A1 Embroidery for the fantastic signage.
Our P7 leavers enjoyed a very special virtual award ceremony. It was lovely to see all of our P7s before they head off on a new adventure. We will miss them all greatly in Ampertaine and thank them for all that they have brought to our school. Such kind, thoughtful, caring pupils who have been a pleasure to have in our school. Everyone wishes them well and will miss them all so much. A massive thank you to Stephanie, Mrs Wallace, Mrs Phillips and Mr Dillon for all of their hard work to make the day extra special.
NATIONAL SPORTS WEEK STARS
Congratulations to all our Super Sport Stars. We hope you enjoy the brilliant video clip above and thank you to all for sending in your fantastic clips and photos. A BIG thank you to Mrs Penny for creating our amazing video to show case all your sporting talents. It looks like you all had a great time.
AMPERTAINE
CARD CHALLENGE
Thank you for sending in your photos of your creations. It has been lovely to see you all sharing your kindness to others.
We hope you enjoyed delivering them, whether it was posting them, 'what's apping' or 'zooming' them or maybe even hand delivering them while socially distancing!
The thoughtful kind messages have been a real treat to go through and highlights to us all what a great kind hearted thoughtful bunch we have at Super Ampertaine. A fantastic effort.
Such a fantastic effort from you all. We hope you enjoyed creating your amazing AMPERTAINE ROCKS and word has spread fast in our local community! Our ROCKS have been spotted around the village and along the dam walk. Excellent work everyone!
KEEP OUR VILLAGE SPECIAL
An Anti-littering theme to encourage people to keep the village looking inviting and safe for all to use. This competition has been generously sponsored by UCDL in association with Mid Ulster Council. There are four prizes of £10. The four winning entries will be used as posters to put up in the village.
Well done to all who entered the competition an amazing effort by all.
We hope you enjoyed taking part in in our AMPERTAINE WAVE and watching it. A massive thank you to Mrs Logan for gathering all our clips and putting together an amazing video for us all to enjoy. This took hours of work and is greatly appreciated by all. THANKS MRS L!!!!! AMPERTAINE STAR.
Room 1
Toilet Roll Challenge!!!
A MASSIVE THANK YOU TO ALL OF OUR RAINBOW CHALLENGERS... for our brilliant NHS, key and essential workers..THANK YOU!!
#Ampertainerainbowchallenge
A short story which may help to explain things at this present moment and time.
Take care from all at Ampertaine
Mathletics lockdown achievers
As we can't be together for a while, we're trying to keep you updated as best we can!
Please find below a list of all the Mathletics certificate achievers since lockdown
Big shout out to the new P1s who have logged in and achieved their FIRST Mathletics certificate as well as the GOLD achievers and highest scorers...keep up the good work.. that's brilliant!! Your prizes are waiting for you.
Thank you to everyone who collected their children's learning packs this and cooperated so well with the social distance rule, respecting each other and keeping safe in this current climate! Try to enjoy working from home, 'learning' with your kids and spending more time with them!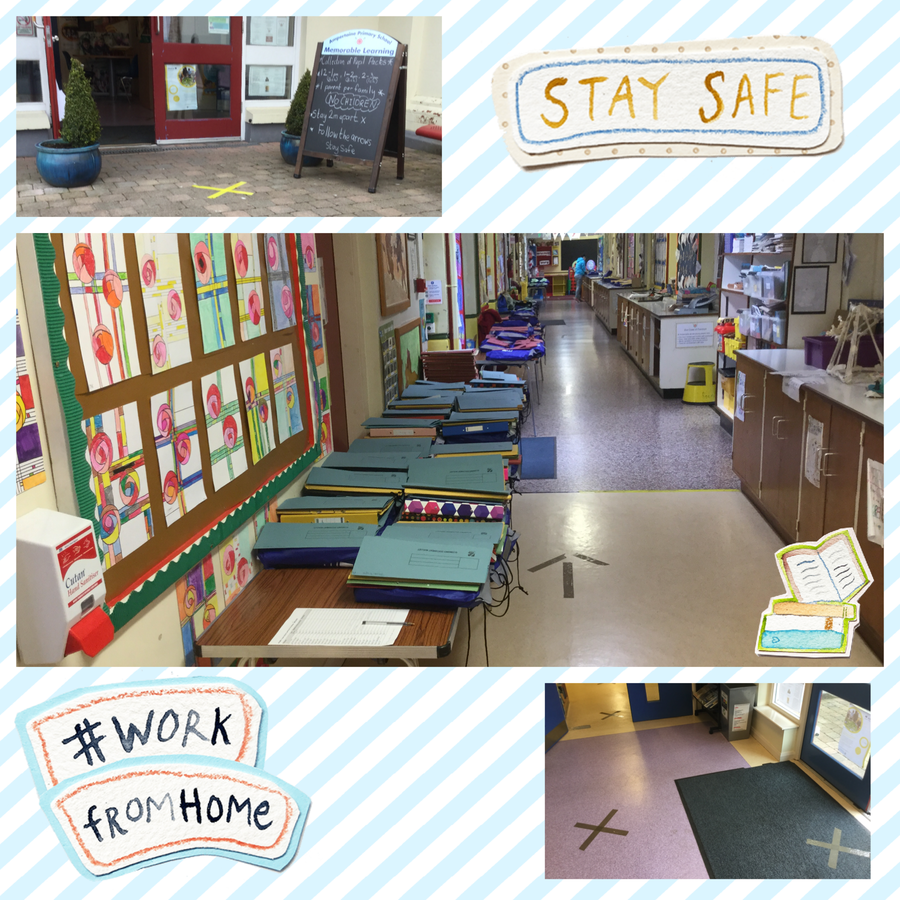 Please feel free to access these recommended educational websites listed below with your children. Most are available for free!!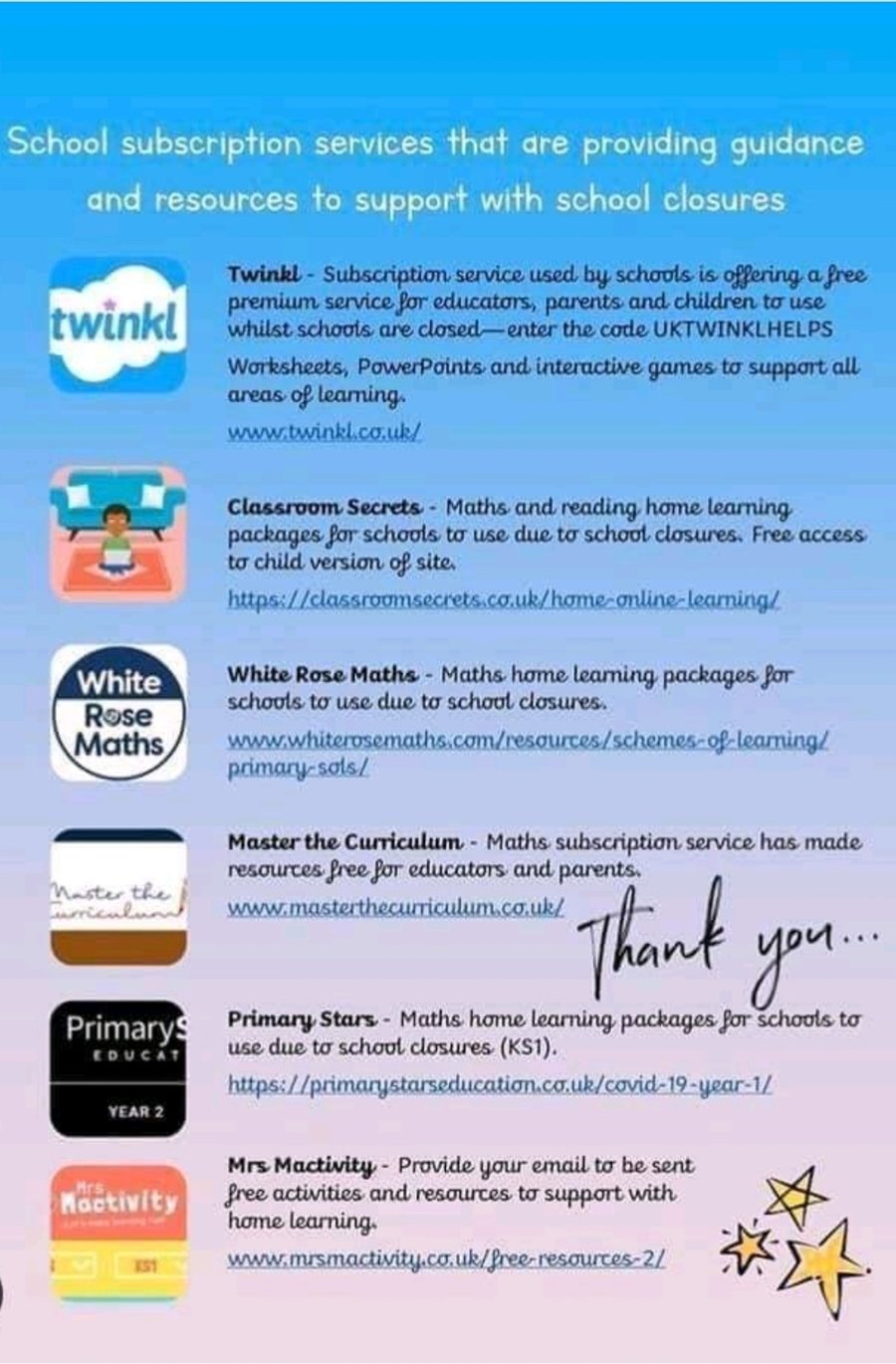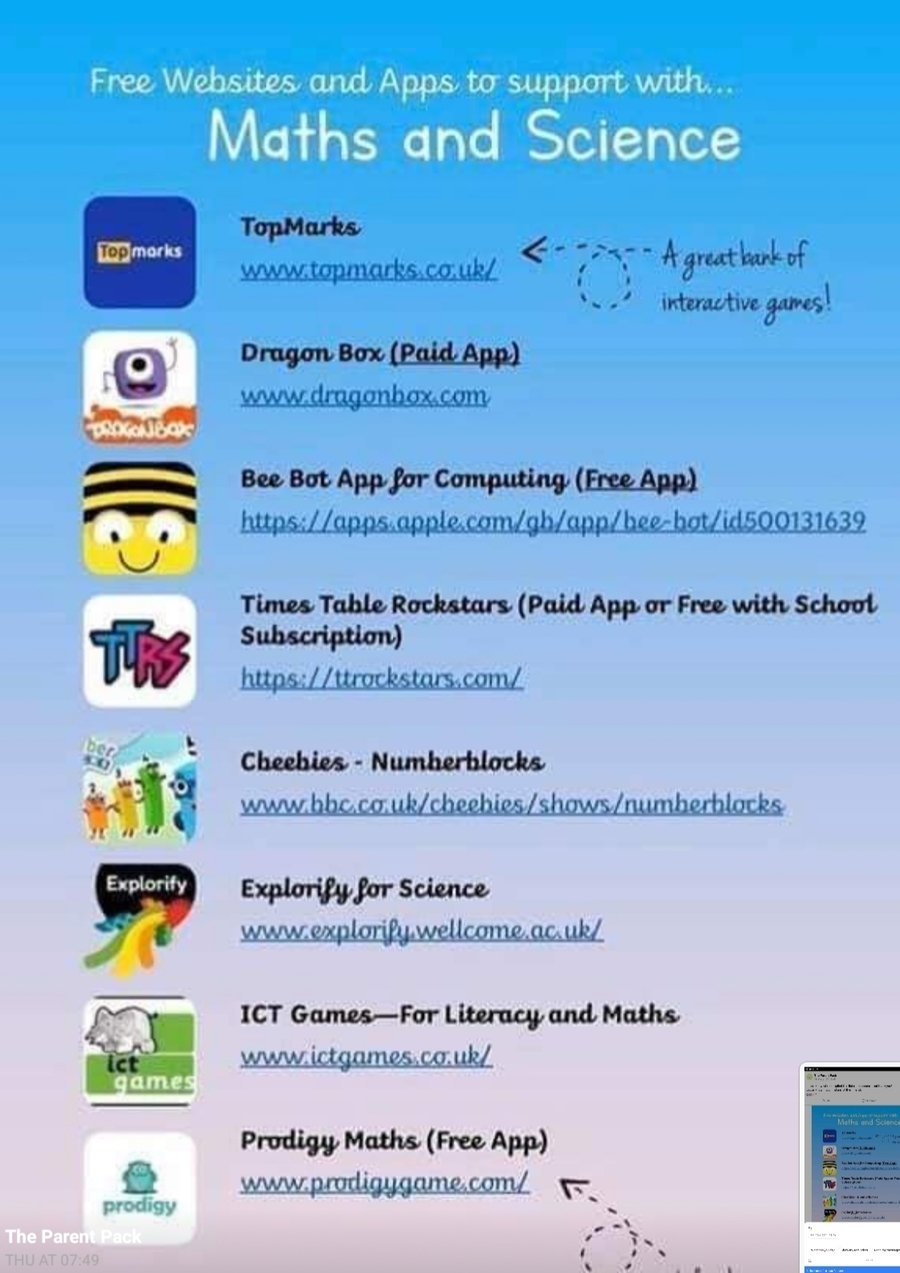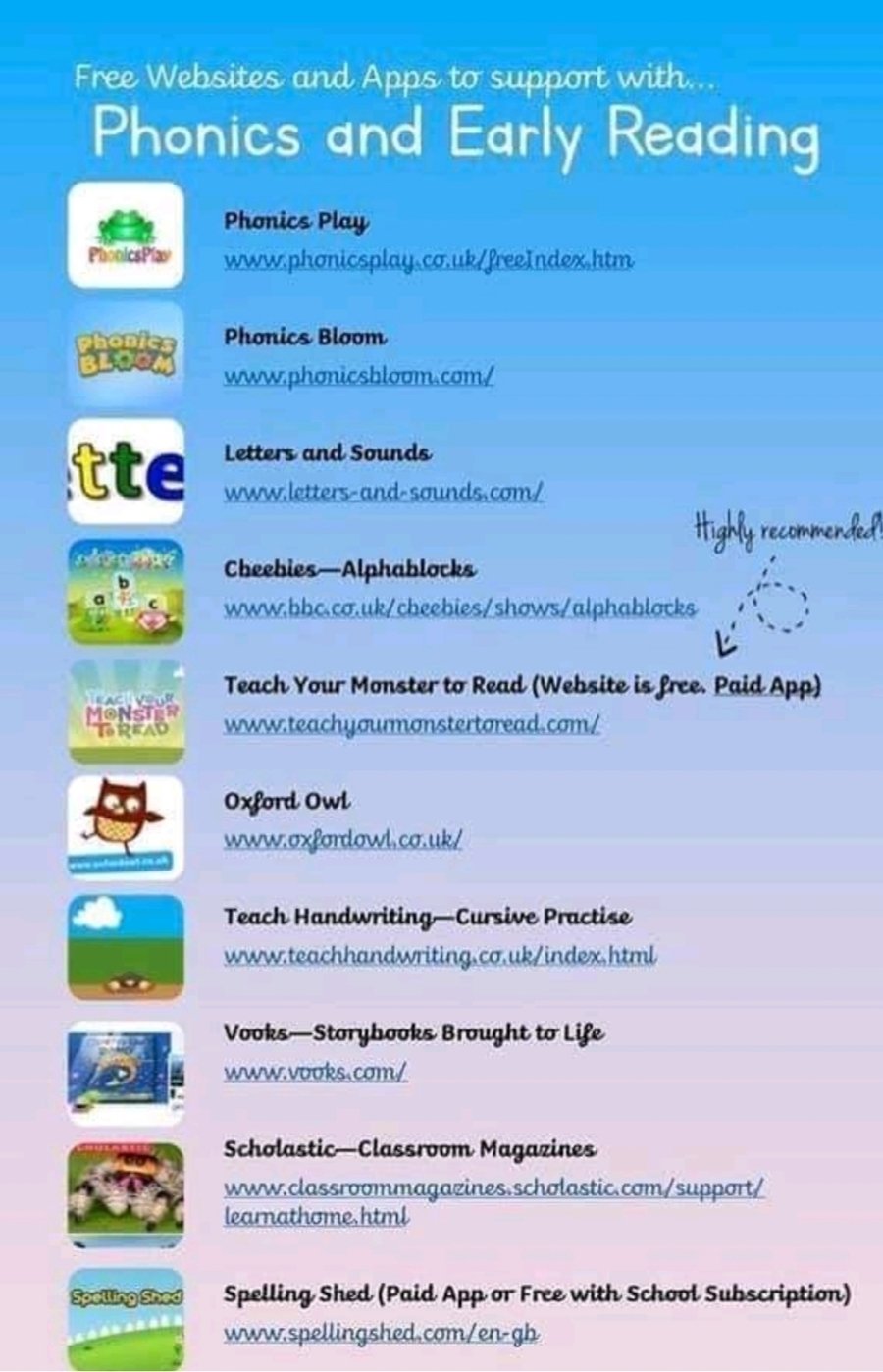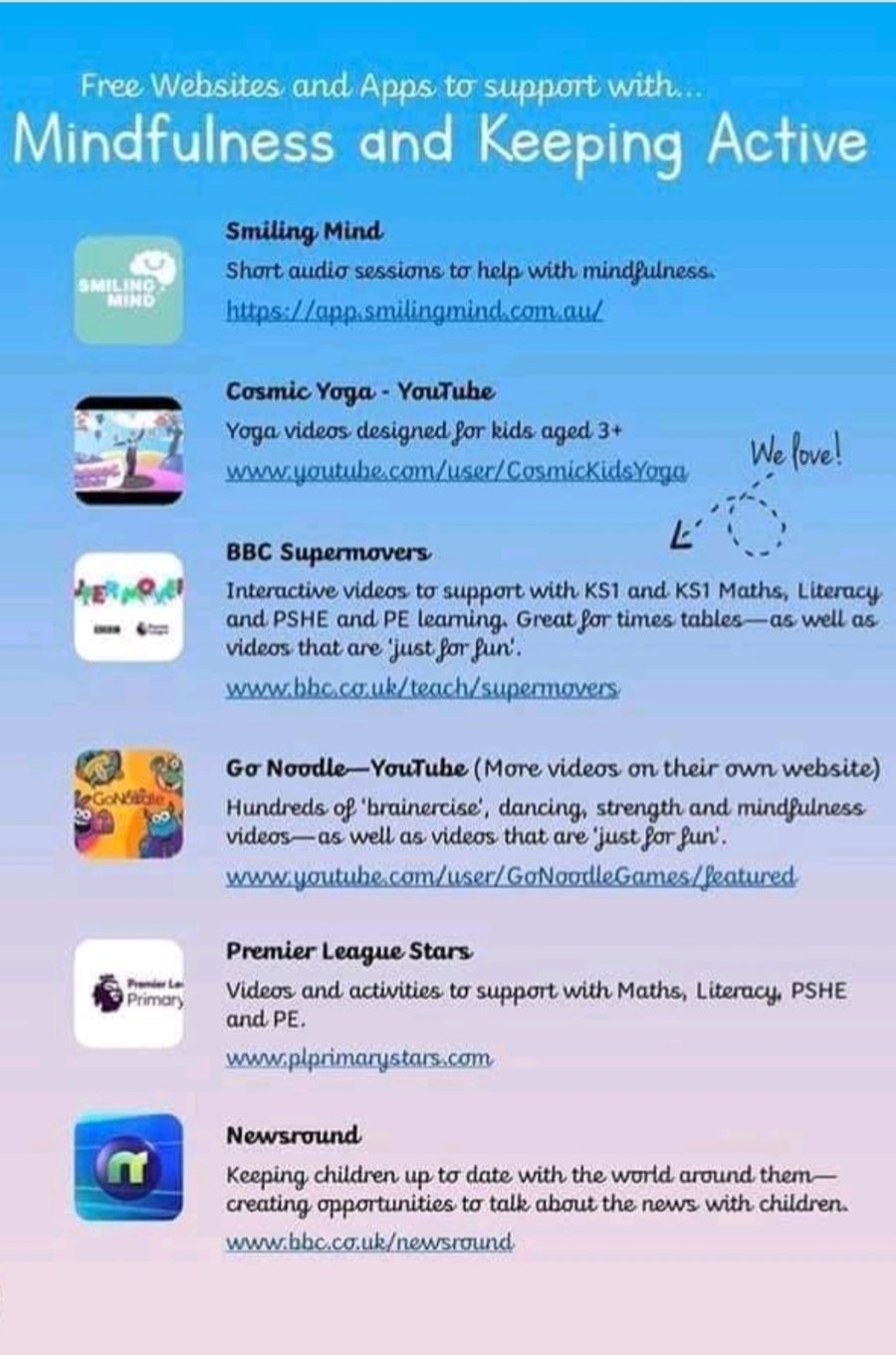 Here's some good advice for your adventure ahead too...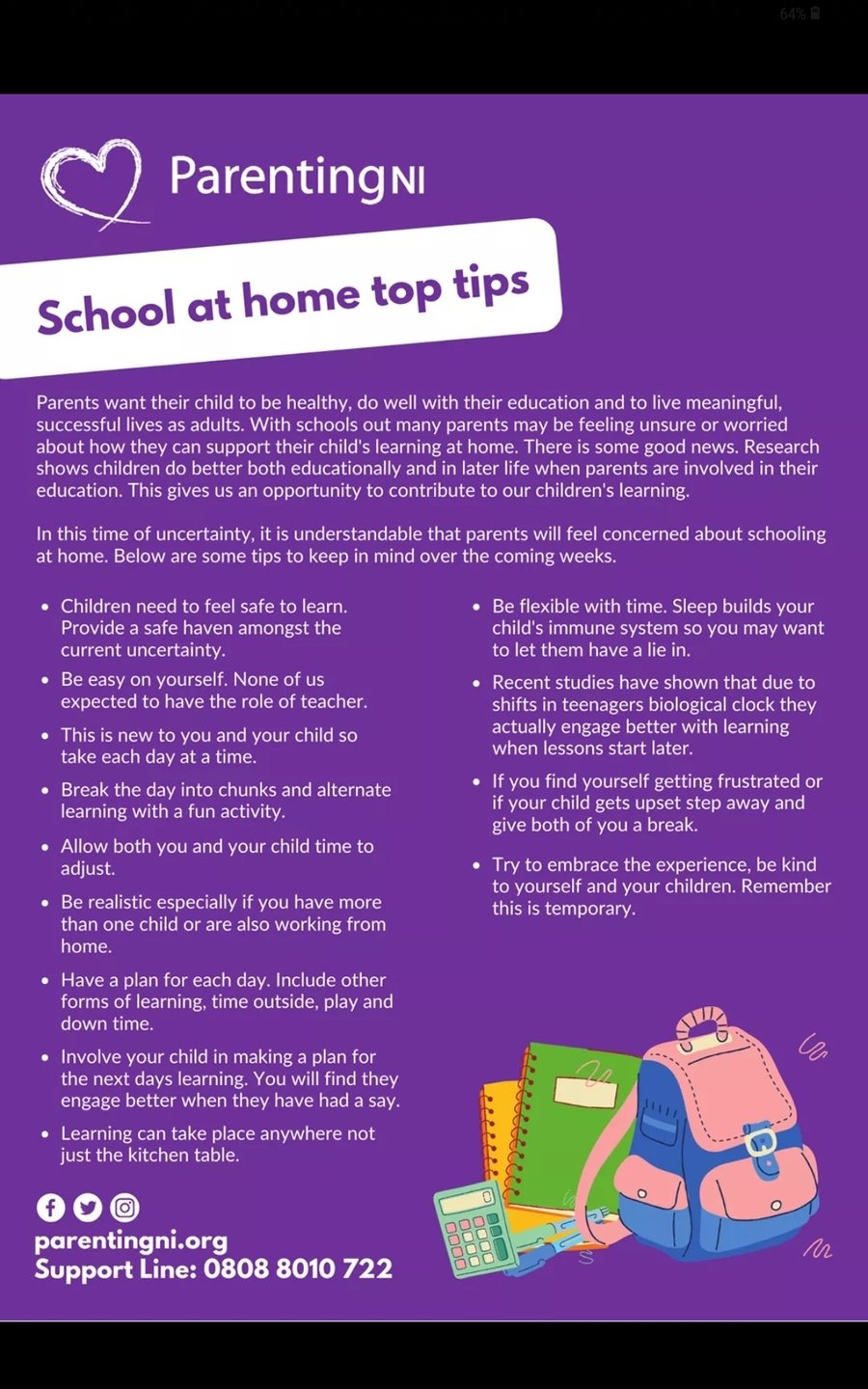 'Rise & Shine' BREAKFAST CLUB - 8am-8:35am and C.I.A 2pm-5pm operates Monday to Friday Please see Parent section for more info.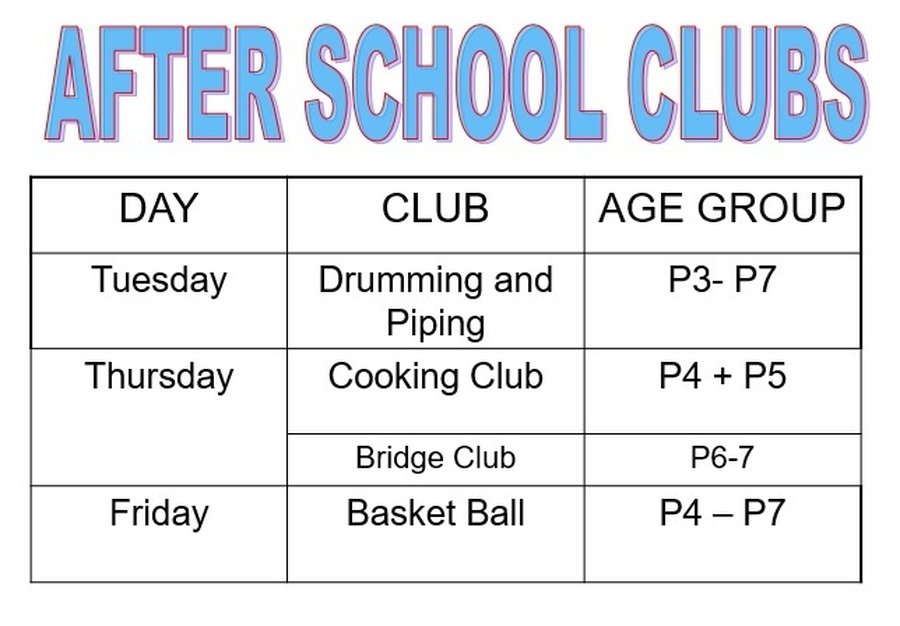 Swimming certificates for P5 & 6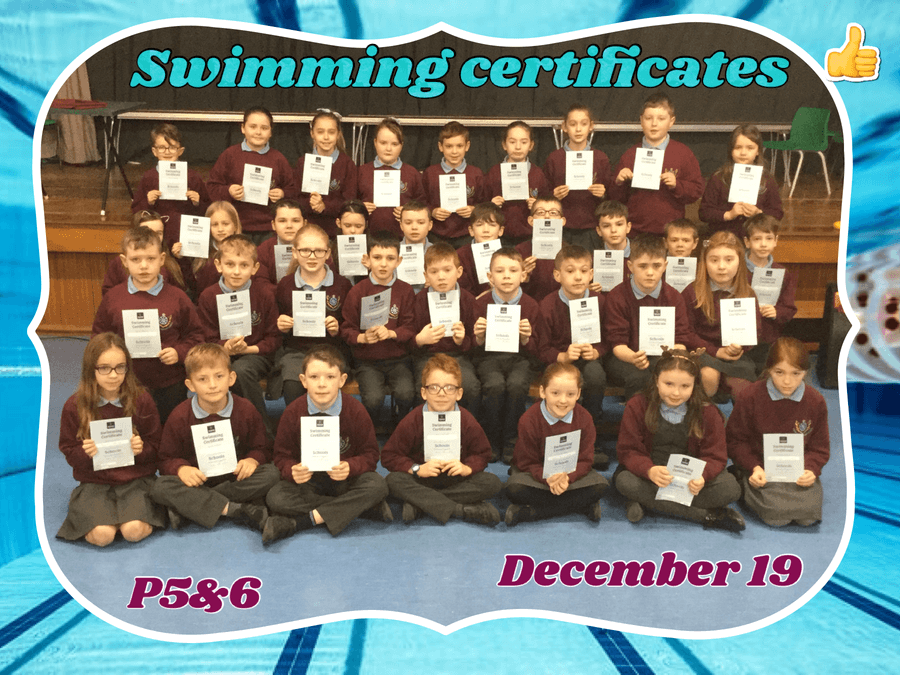 We also took 8 children to Magherafelt leisure centre for the Mid Ulster Swimming Gala in February..they'd a great day out swimming for their school.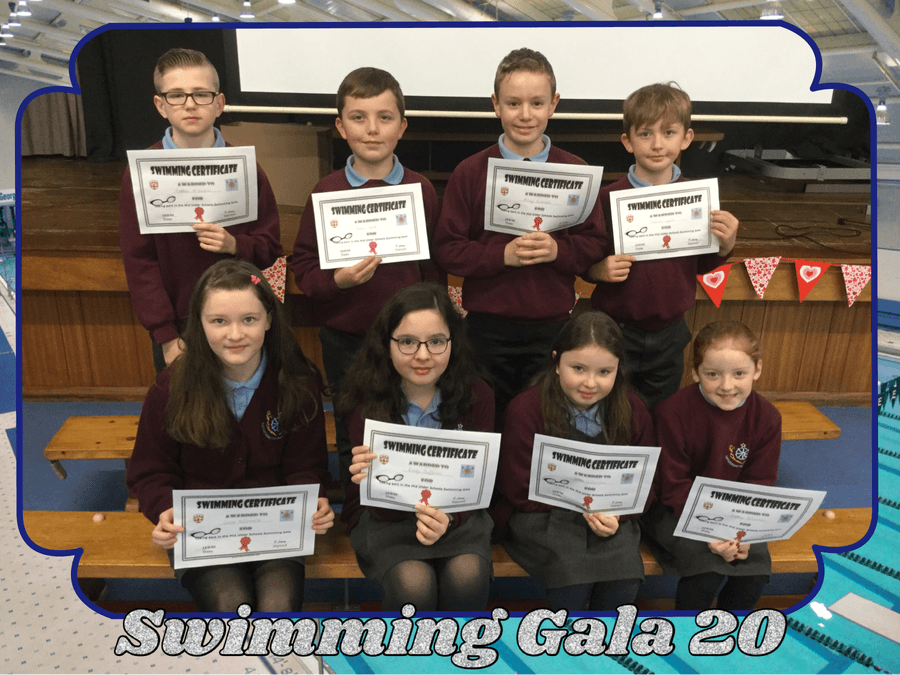 Thank you to all who contributed in any way to our annual Harvest Service. The school looked amazing - Super Team Ampertaine!
We were blown away by Rev John Martin on his debut in Ampertaine!
A HUGE thank you to ALL our brilliant volunteers....mums and kids... for giving up their time at the weekend, for an hour or two, for our PTA organised bag pack in Tesco.
A FANTASTIC FUNDRAISER!!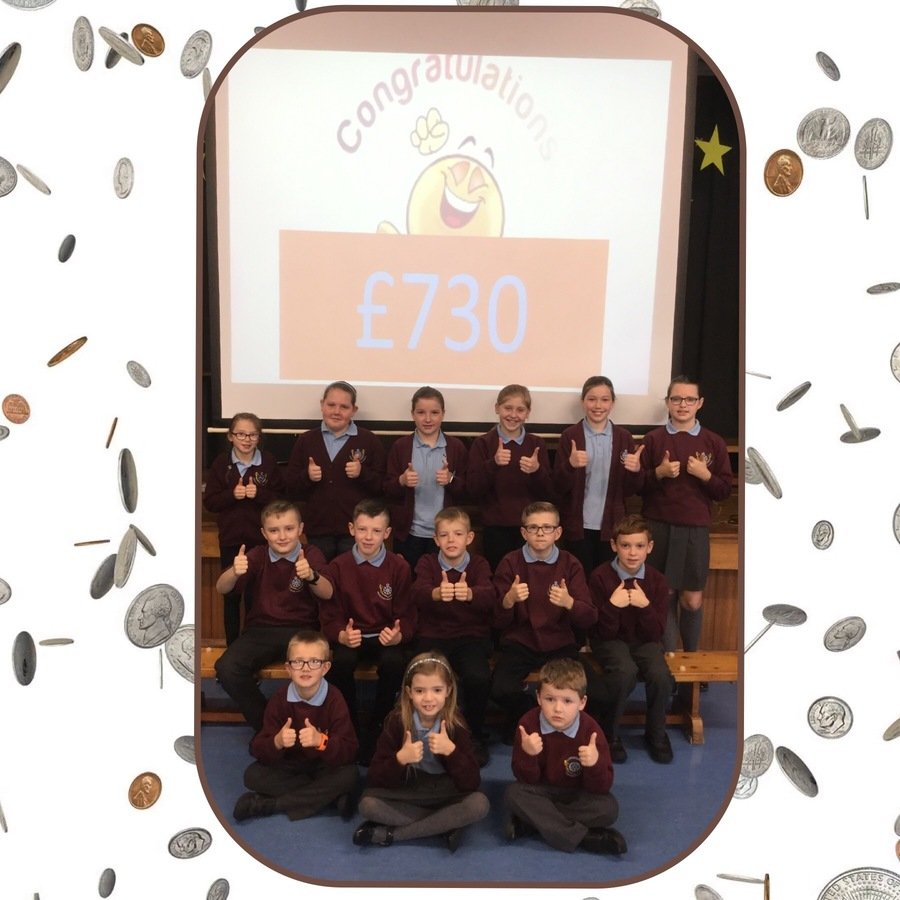 A special assembly by NSPCC representatives to remind us how to keep safe
Key stage 2 children chose their candidates for our school council.. here they are:
GANAWAY P6/7 RESIDENTIAL TRIP
We have had great fun at gardening club learning about worms, soil, plants and equipment. Click on the photo below to find out more!
Ten Foundations present their schoolbags to us in assembly.
Congratulations to our plastic fantastic competition winners.
Enjoy your treat from Harley Quinn's!
Click on the photo below to find out more: