Scroll down for Newsletter sign-up.
Welcome to the Ampertaine Primary School website. Whoever you are, we hope that you will enjoy your visit and find our pages interesting and useful.
Our small rural school has one hundred and twenty two 5-11 year-old girls and boys whose experiences are designed by 7 teachers, 5 classroom assistants and 1 administrative staff.
We welcome everyone to our school and do all in our power to ensure that children's time with us is safe, enjoyable and fruitful.
Parents, children, residents and business folk rely on us to provide the future drivers of our community... hopefully, your visit will give you some idea of how the ambition, confidence, reliability, integrity and spirit of our youngsters are nurtured and guided.
Ampertaine kids are Google Internet Legends
Latest 2019 - 2020 Events
Breakfast Club Mon-Fri

18

Nov

2019

8:00 am - 8:35 am

Breakfast Club Monday - Friday

Swimming P5&6

18

Nov

2019

1:15 pm - 3:15 pm

Breakfast Club Mon-Fri

25

Nov

2019

8:00 am - 8:35 am

Breakfast Club Monday - Friday

Swimming P5&6

25

Nov

2019

1:15 pm - 3:15 pm

MOBILE Shared Education @ Ampertaine PS

28

Nov

2019

9:30 am - 2:30 pm
Who is Stripes? Find out more on P1's page. Just click on the 'Classes' tab, then P1.
You can click on this CEOP logo to report on-line abuse to police.
Think Carefully!

Thank you to all who contributed in any way to our annual Harvest Service. The school looked amazing - Super Team Ampertaine!
We were blown away by Rev John Martin on his debut in Ampertaine!
A HUGE thank you to ALL our brilliant volunteers....mums and kids... for giving up their time at the weekend, for an hour or two, for our PTA organised bag pack in Tesco.
A FANTASTIC FUNDRAISER!!
A special assembly by NSPCC representatives to remind us how to keep safe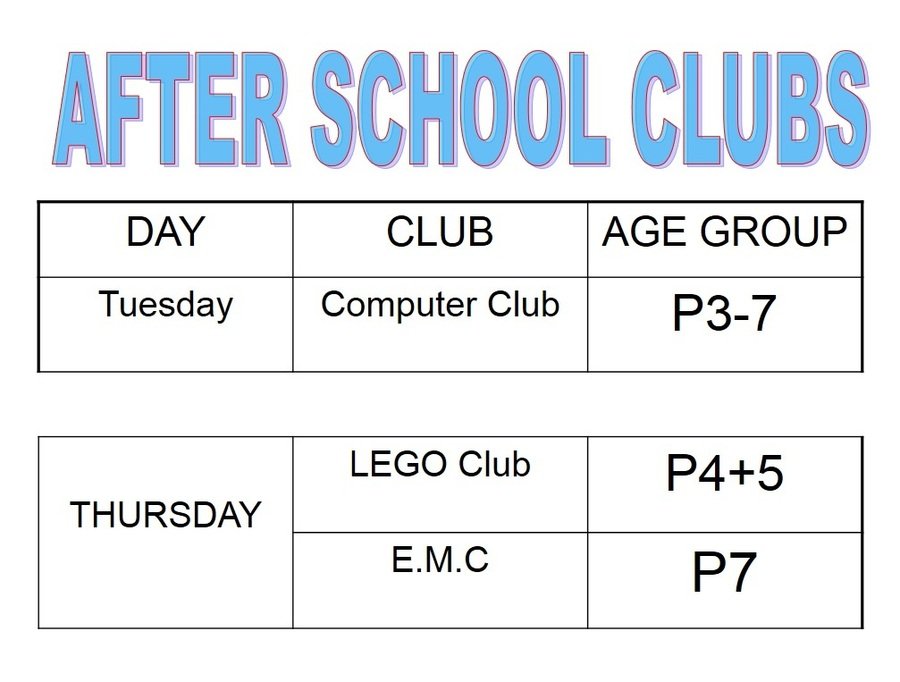 Key stage 2 children were listening to speeches from candidates for our school council this week. They all voted in ballots for their favourite ones. Results ARE IN...
GANAWAY P6/7 RESIDENTIAL TRIP
We have had great fun at gardening club learning about worms, soil, plants and equipment. Click on the photo below to find out more!
Ten Foundations present their schoolbags to us in assembly.
Congratulations to our plastic fantastic competition winners.
Enjoy your treat from Harley Quinn's!
Click on the photo below to find out more: