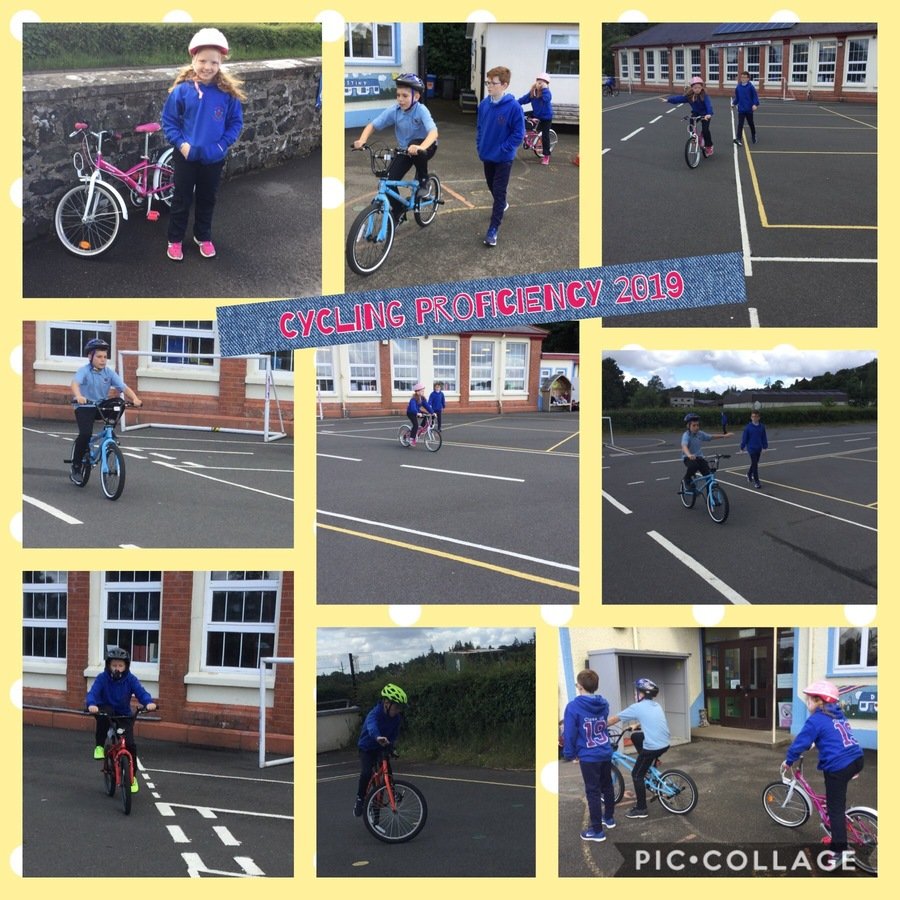 Ampertaine kids are Google Internet Legends
P4 to P7 had special visitors from Google safety team who reminded all the kids how to keep safe online and presented us with a special certificate.
UPPERLANDS SPRING CLEAN 2019
Scroll down for Newsletter sign-up.
Welcome to the Ampertaine Primary School website. Whoever you are, we hope that you will enjoy your visit and find our pages interesting and useful.
Our small rural school has one hundred and twenty six 5-11 year-old girls and boys whose experiences are designed by 5 teachers, 3 classroom assistants and 2 administrative staff.
We welcome everyone to our school and do all in our power to ensure that children's time with us is safe, enjoyable and fruitful.
Parents, children, residents and business folk rely on us to provide the future drivers of our community... hopefully, your visit will give you some idea of how the ambition, confidence, reliability, integrity and spirit of our youngsters are nurtured and guided.
Latest 2018 - 2019 Events
Breakfast Club Mon-Fri

22

Jul

2019

8:10 am - 8:40 am

Breakfast Club Monday - Friday

Breakfast Club Mon-Fri

29

Jul

2019

8:10 am - 8:40 am

Breakfast Club Monday - Friday

Breakfast Club Mon-Fri

05

Aug

2019

8:10 am - 8:40 am

Breakfast Club Monday - Friday

Breakfast Club Mon-Fri

12

Aug

2019

8:10 am - 8:40 am

Breakfast Club Monday - Friday
Who is Stripes? Find out more on P1's page. Just click on the 'Classes' tab, then P1.
You can click on this CEOP logo to report on-line abuse to police.
Think Carefully!

BOOK FAIR 2019
Ampertaine PS would like to thank everyone who supported our Book Fair in March.
A grand total of £600 was raised for the school
to spend on books as a result of your purchases.
MANY THANKS!
WORLD BOOK DAY FESTIVITIES
As part of our WORLD BOOK DAY festivities our annual Book Fair arrived in school on Wednesday 6th March.
On Friday 8th March all the pupils dressed up as a character from a book. The costumes were amazing. Well done to everyone involved!
We also had an Alternative Book Cover design competition. Vouchers for our Book Fair were awarded as prizes.
Our school cooks also joined in the festivities by hosting a Mad Hatter'sTea Party themed school lunch.
It was a fabulous day all round.
Thanks DJ Colby for providing the music.
LEAVERS' DAY 2019
On Wednesday 26th June we said farewell to our wonderful P7 pupils. It was a very special and emotional afternoon attended by family and friends of the P7 pupils. The P7 pupils shared some of their favourite memories of Ampertaine, poems about the P7 pupils, favourite school trip memories and tips for new pupils. We had music from tenor horns and the violin. We had songs from four pupils. Records of Achievement were presented a long with 'The most likely to become...' certificates. The rest of the school joined them in two of their favourite assembly songs. The afternoon was concluded by two pupils reading a Leavers' Prayer and three photo stories about the pupils. The P7 pupils and their parents were then treated to icecream and strawberries before their departure.
We wish you all well and hope you enjoy more
'Memorable Learning' at your new schools.
On Tuesday, we had our annual Tournament Day when all the children were grouped in mixed teams from P1-P7 and played a variety of fun activities outside in the playground. Fun, fun, fun.
Winners will be announced on Thursday...
GANAWAY P6/7 RESIDENTIAL TRIP
We have had great fun at gardening club learning about worms, soil, plants and equipment. Click on the photo below to find out more!
Ten Foundations present their schoolbags to us in assembly.
Congratulations to our plastic fantastic competition winners.
Enjoy your treat from Harley Quinn's!
Click on the photo below to find out more:
AMPERTAINE PTA NIGHT OF STYLE
Lego Club - P4/5 have loved our new afterschools club. A big thank you to the PTA for all our new Lego sets
Our new School Councillors have been elected.
They organised all our
Valentine's Activities.
All the money raised will go to
Kilronan Special School in Magherafelt.
Literacy Certificates February 2019
Lexia and AR Superstars